Over the course of the semester, I made several changes to my website. One thing I continually adjusted was my menu layout and menu titles. This was a struggle for me because I wasn't sure how to categorize some of the class's content due to the wide variation of topics and assignments. Ultimately, I chose four categories: Extra Credit, Blog Posts, Final Project, and Creative Project. I also revised the order in which the class content appeared on my website. I utilized my Home page as one massive timeline of all my course work. I used the other pages on my site as more specialized timelines. For example, if you click on my Creative Project menu item, you can see every step I took to produce my creative project from the proposal to the final draft. These appear back to back without any unrelated assignments to effectively show my creative project's evolution. One last change I made was to have my posts show the actual date they were published instead of the predicted reading time. It took me a while to figure this out because the problem was embedded deep within WordPress.
I think my website turned out pretty well. My original goal was to create a platform with a simplistic design that was easy to navigate and visually appealing. I believe that my website accomplishes this to a large extent. I personalized it not to be too flashy. This allows for people to appreciate the actual substance of my posts. I made it easy to navigate so someone could easily find a specific assignment and see where it fit into the overall course. I will say that my website to some extent falls short in terms of the visually appealing aspect. I couldn't figure out how to remove the category titles at the top of my pages, which was disappointing and very frustrating.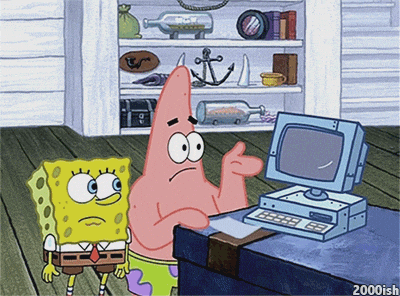 However, I do use a variety of GIFS (as demonstrated above) and images in attempt to compensate for this visual blunder. I will say that making a website is much harder than I thought it would be. I did not think I would encounter as many little problems as I did. An example of this was when my posts did not show their published date. Luckily, I solved this and many other problems I encountered over the course of the semester.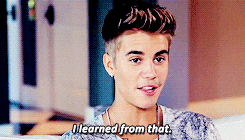 In the future, I plan to use this website to show my WordPress skills and technological expertise. This experience taught me how much work goes into making websites. I feel like sometimes we forget how much thought, time, and programming goes into different forms of digital media that we use daily. It was weird to be on the other side of that but also satisfying to see the long-term result of a semester's worth of work. The process of making a website also reinforced several of the course concepts. For example, I couldn't help but think about Murray's "Four Affordances of the Digital Medium" as I was putting my website together. I also kept thinking about the ways authors present information to consumers. I didn't realize how much thought goes into planning the viewer experience and anticipating their thought process. This connects to almost every unit we've studied like the social media and meme culture units. Ultimately, I'm leaving this class feeling confident about my WordPress abilities and thrilled that I developed a skill that could assist me in a future career path.